Can your business survive a data breach, server theft, or natural disaster?
You probably have taken some precautions to routinely back up your business data, and expect to restore your network in the event of a disaster. But having a backup of just the data might not be enough to restore your business after disaster.
More often than not, there's some critical component — such as a configuration file — that won't be available, resulting in nothing working! You need a more complete and detailed plan to make sure everything is accounted for so your business won't be crippled when catastrophe strikes.
The Zog Backup and Disaster Recovery Action Plan will empower you to be ready for the unpredictable. Zog's reliable data backups and complete hardware and system recovery plan free you from unexpected risks, and keep your business running through anything.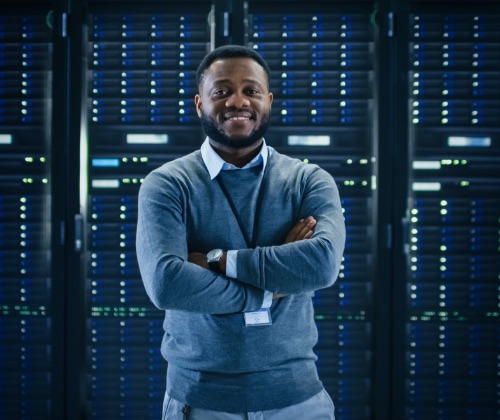 Don't become a statistic. See the difference in Zog's Backup and Disaster Recovery Plan:
Minimize vulnerabilities in your computer systems — 100% virus-free computers.
Be back on your feet before you know it.
Monitor and execute routine backups to keep your data and networks safe.
Protect your whole company — we safeguard your entire system, including data and email, for a full recovery no matter what.
Safeguard all your crucial customer data.
100% satisfaction guarantee